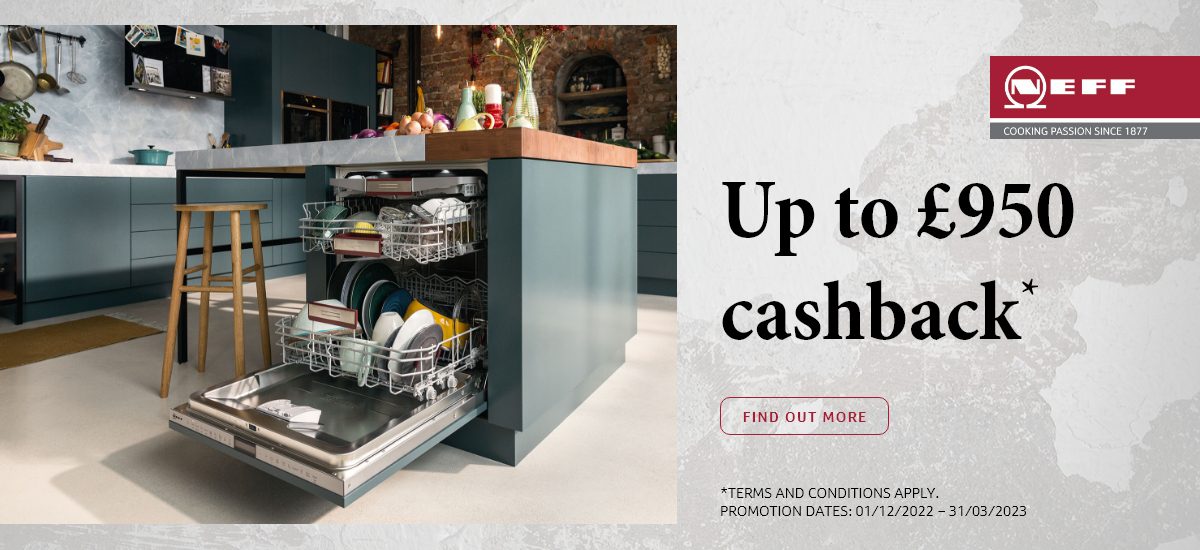 Discover the world of Neff appliances and take advantage of our cashback offer. With every Neff purchase, you can receive up to £950* cashback to use towards your next Neff purchase or any other home appliances you may need. We offer a wide selection of state-of-the-art products, such as ovens, hobs, microwaves, and extractors. NEFF appliances are designed to make cooking and baking easier and more enjoyable. We also have a range of dishwashers, washing machines, and dryers to help make laundry days a breeze. Don't miss out on this amazing offer – get up to £950 cashback when you buy a NEFF product with Ashford Kitchens, today.
Whether you're a budding chef or a busy parent, our products are sure to make your life easier. Visit us in-store, today, or contact us to find out more about our products and take advantage of this offer.
Neff is one of the UK's leading providers of built-in kitchen appliances, known for the quality, durability and style of its product range. Today, NEFF is at the forefront of kitchen engineering, developing superior kitchen essentials to help make your kitchen more modern, functional, and beautiful.
*Offer available until 31st March, 2023. Only available with every NEFF purchase as part of a new Ashford kitchen.