We have Inset Mattonella Gloss White on display in both of our Showrooms, in Ashford and in Farnham Common, if you are interested in seeing our displays, come into one of our showrooms where we will be more than happy to help you with any queries, and help you visualise your dream kitchen.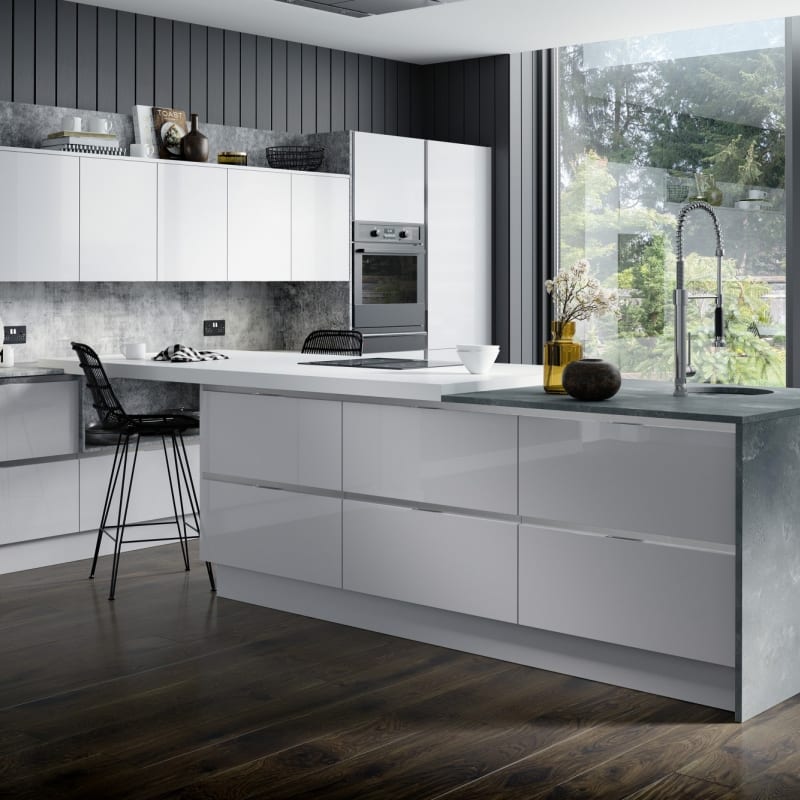 Inset is a sleek and sophisticated approach to designing the ultimate, modern, handle-less kitchen and combines high quality cabinet specification with an extensive collection of doors in a variety of colours, materials and finishes.
By combining stylish aluminium trims, in a stainless steel finish, with a discreet, factory-fitted Inset handle, your Inset kitchen will provide the minimalist look that you desire, with the full functionality you expect.
The discreet Inset handle, is fitted to the reverse of the door and is located at the centre on base, wall and drawer units, and at the side on larder and appliance housings. This makes opening doors easier compared with other handle-less systems.