Ashford Kitchens & Interiors held a Macmillan Coffee Morning in our Farnham Common Showroom on Friday 29th September! We would like to thank everyone that came to support this amazing cause, we had a lovely morning with everyone and ate far too much cake!
We would like to thank everyone who donated to Macmillan throughout the morning, we have raised a whopping £605.00 for this incredible charity, where we know that these donations are going to fund Macmillan nurses across the country. The money raised will also go to helping so many families in their hours of need.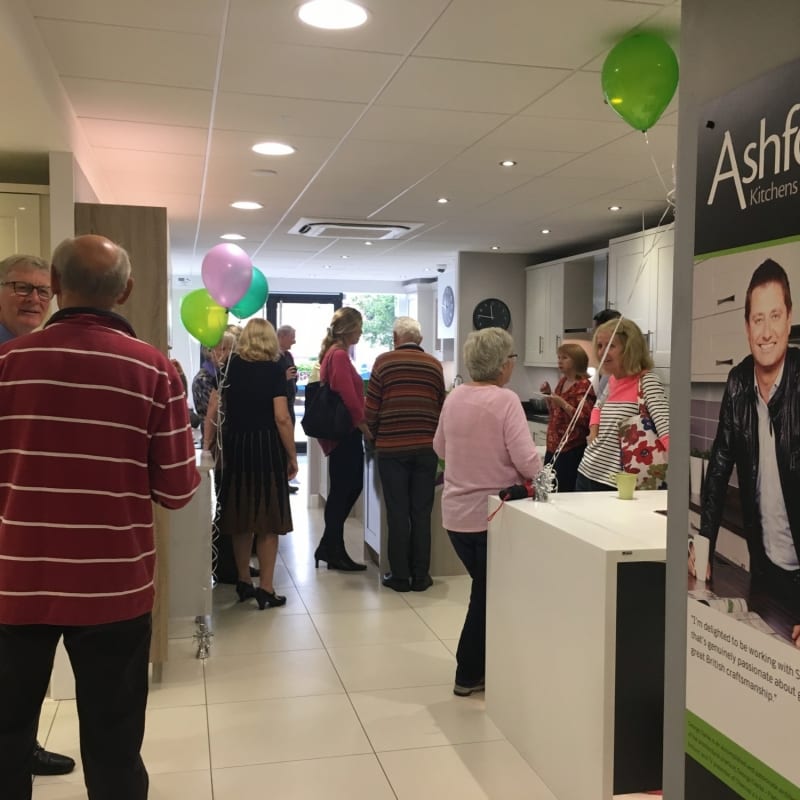 We hope that everyone had as lovely a morning as we all did here! We had a lovely day talking to old customers and new, and to catch up with everyone throughout the morning and afternoon! It was so wonderful to see so many people come to support Macmillan Cancer Support at our Coffee Morning in Farnham Common, it really was a morning to be proud of!


Thank you to everyone that entered our raffle! We picked our winners out at random on Friday afternoon. Congratulations to Elisabeth Bright, who won the Goody Bag, Catherine Cox, who won our Neff Goody Bag, and to our winner of the Neff Pans, Katie Holmes!
We would like to thank everyone that put so much effort into baking some delicious cakes for us to enjoy on Friday 29th September! All of the bakes we had at our coffee morning were home-made and they were all delicious! We had such a successful morning and we cannot thank everyone that attended enough for such a lovely morning, full to the brim with tea, cake and chat!