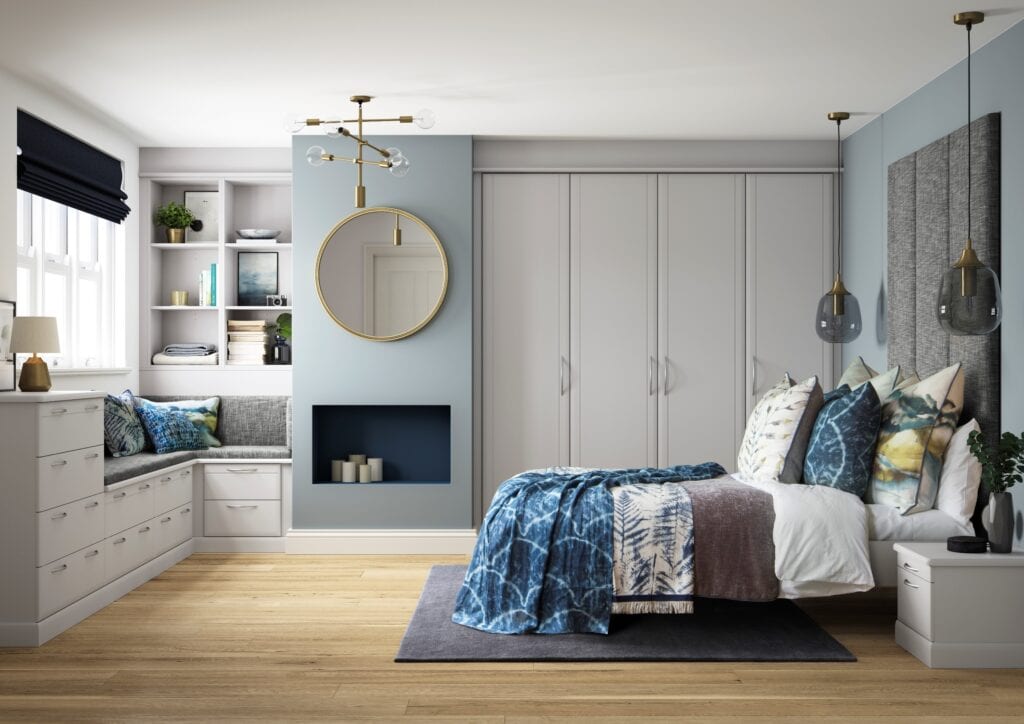 When deciding to refurnish your bedroom, you will likely have a list of essential pieces of furniture that you need to purchase. More often than not, at the top of your list, alongside your bed, will be a wardrobe and a chest of drawers. These storage solutions are usually the pieces of furniture that most people deem to be most important, however, they can be some of the hardest to find when browsing the market. 
Whilst there is no denying that there are many amazing pieces of furniture available to purchase for your bedroom, it is fair to say that it can be difficult to find something that ticks all of your boxes. For this reason, many consider bespoke bedroom furniture and you can guarantee that this will be the answer to all of your problems. If you've never had bespoke furniture before and you're wondering whether it will be beneficial to you, keep reading today. 
You never have to compromise 
The best thing about bespoke bedroom furniture is that you will never have to compromise when you choose it. You have the ability to make the design your own and you can ensure that it is able to meet all of your needs and requirements. Even before it is installed, you know that your bespoke bedroom furniture will be exactly what you hoped it would be. 
You don't need to worry about sizing 
It can be difficult to find furniture that perfectly fits in the place you'd ideally like it to go in your bedroom, especially if you have an awkwardly shaped room. When you opt for something bespoke, you can have it made to measure, so you won't need to worry about sizing at all. Even if you're filling an alcove, you can trust the furniture will fit like a glove. 
You can tailor all aspects of the design 
Not only can you ensure that the shape and size of the furniture is exactly what you need, but you can also tailor all other aspects of the design too. You have control over everything from the colour and style to the interior layout of your bespoke bedroom furniture. This is particularly useful for big pieces of furniture, such as your wardrobe. 
You can guarantee everything will match 
Finding one piece of furniture that you like can be hard enough, let alone having to find a matching bedroom set. Often, homeowners end up purchasing individual items and just hoping that they will look ok together, but you won't have to do this when you get bespoke bedroom furniture. No matter how many pieces of furniture you need, you can guarantee that they will all match perfectly. 
You won't need to question the quality 
It is fair to say that bedroom furniture can be quite costly and when spending a lot, you expect good quality. Unfortunately, you can't always rely on the items you purchase to last and many find themselves searching for replacements within a few years. Thankfully, bespoke bedroom furniture is made from quality materials and you can trust it will be durable and long-lasting. 
You can save yourself a lot of time and hassle 
When you opt for bespoke bedroom furniture from the outset, you can save yourself a lot of time and hassle. Instead of spending months trying to find the right pieces, you can simply design your own and have everything built and installed in no time. It is likely that your room will be complete much quicker when you simply choose bespoke. 
Designing your own bespoke bedroom furniture
All in all, it goes without saying that whenever you're refurnishing your bedroom, there is no better solution available than bespoke bedroom furniture. You can guarantee that you will thank yourself in the long run for deciding to create your own perfect furniture rather than settling for something that isn't exactly what you envisaged. When turning to the right company, it couldn't be easier to design your bedroom furniture either. 
Here at Ashford Kitchens & Interiors, we specialise in bespoke bedrooms in Surrey and surrounding areas. We will happily assist you with the bedroom furniture you require. When you turn to our incredibly talented team, they will design and build your dream bedroom to your exact specifications, taking into consideration your storage requirements, room dimensions and budget. Don't hesitate to contact us today for a free no-obligation design visit where we will gladly discuss your bedroom design ideas with you in more detail.