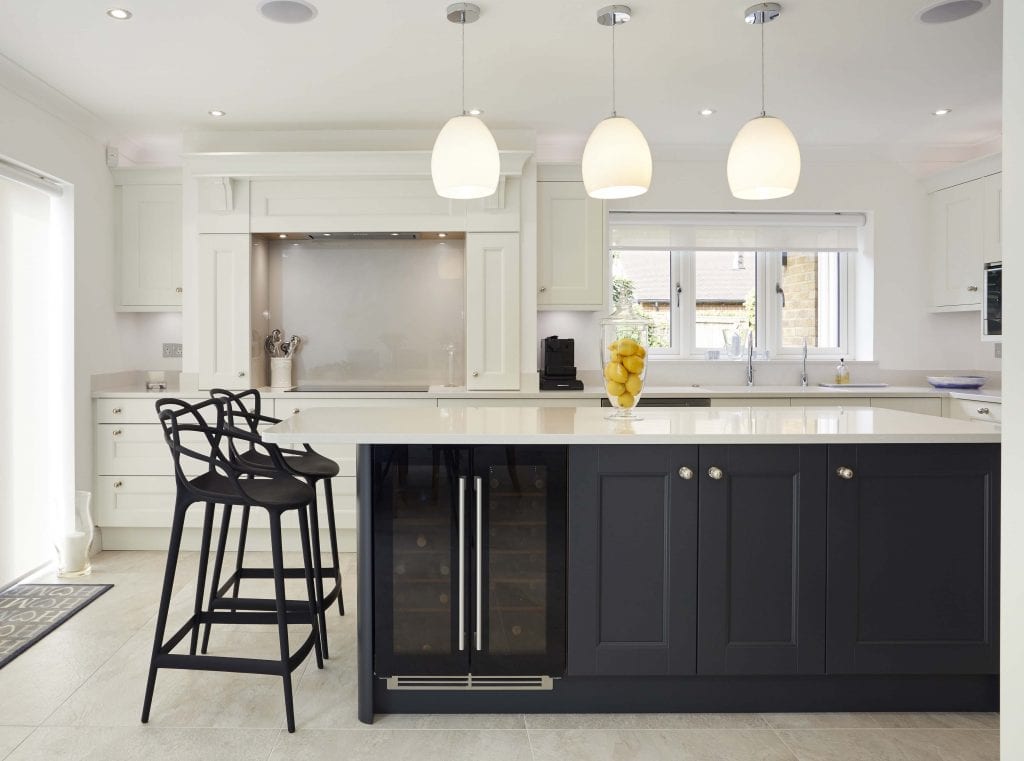 Traditional kitchens have been a firm favourite amongst homeowners for many decades now and they are known for being the one style that will never go out of fashion. No matter what size or shape your kitchen may be, you can always trust that a traditional style kitchen is a brilliant option too. When you think of this style, character and charm are two of the first things to come to mind and many love the warm homely feel that this specific type of kitchen offers. 
Whilst there are so many benefits to a traditional kitchen, sometimes homeowners find themselves wanting to modernise things ever so slightly. As trends change and new appliances are brought to the market, it isn't uncommon for people to want to have the best of both worlds and to create a modern traditional kitchen. Thankfully, this is possible and with the right kitchen design advice, you're able to merge the two styles. Below are a few of the best ways to make the most of these two different kitchen styles. 
Focus on the small details
Two of the most effective things to change when modernising your kitchen are the fixtures & fittings. Changing the handles and knobs on your cabinets can actually be really effective and swapping to contemporary light fittings will instantly make a difference. These small details are often overlooked, but they are perfect changes to make when updating the look of your kitchen. 
Update your appliances 
Often, one of the main reasons why people want to modernise their kitchen is to update their appliances and you can easily change these things without necessarily needing to rip your whole kitchen out. Adding something like a Quooker boiling water tap can help you to feel as though the kitchen is more modern too, sometimes it isn't always just about the look. 
Change what you have on display
Another way to get a modern traditional kitchen is to change the items that you have on display. It isn't uncommon to have both shelves and kitchen cabinets, so why not update the items on your shelves? Swap old glasses and crockery for something more on-trend and even add some additional items which are more modern yet still tie in with the interior design. 
Add some contrasting colours 
Whenever you seek kitchen design advice, the colour palette will always be discussed and changing some colours in your kitchen can make a huge difference. Blacks, whites and greys tend to be very popular in modern kitchens, so why not incorporate some of these into your space? Whether you paint some of the kitchen units or purchase new bar stools, it will make a difference to the look and feel of the room.  
Consider new worktops 
Whilst this is a slightly bigger change than anything else mentioned above, it will be one of the most effective changes that you make. Installing new worktops can completely change the look of a room, especially if you get a completely different colour. You might want to look at getting something like a modern marble look, just ensure that it complements the rest of the interior design. 
Creating a modern yet traditional kitchen 
Hopefully, the tips above can help you to create the perfect balance and provide you with the modern, yet traditional kitchen you've been wanting. You may find that in order to create the perfect design and transform your kitchen into a space that you love, you need to start from scratch and, if this is the case, our team here at Ashford Kitchens & Interiors will gladly assist you. 
When you turn to our team of talented kitchen experts, we can help you to create a kitchen that has a traditional style, but that benefits from everything that the latest technology has to offer. So, the space will have the unique charm you want but your kitchen will be built to function like clockwork. Our range of bespoke kitchens are all built here in England to the highest standards too, so you will never need to worry in this regard. Visit our showroom today for some kitchen design advice.