Once the tiling has been laid, cabinets installed and the white goods up and running, it can feel like your renovation is complete. But the fun part really  is in the finer details when it comes to high-quality kitchen renovations. It's important not to forget the finishing touches that can make all the difference to the look and flow of your new kitchen. Here at Ashford Kitchens & Interiors, we want to make sure that all those crucial finishing touches are and we go out of our way to prioritise them during our design process.
The Handles and Doorknobs
A lot of attention is paid to cabinets during renovation planning, for good reason too, as your cabinets will influence the flow and the feel of your kitchen. But often, the cabinets are chosen without any thought for handles and doorknobs. These are just as important as the cabinets themselves (unless, of course, you've chosen a handleless kitchen). Handles and doorknobs will enhance and add character and colour to your space. And with so many options available, it won't take you long to find the perfect option for your kitchen.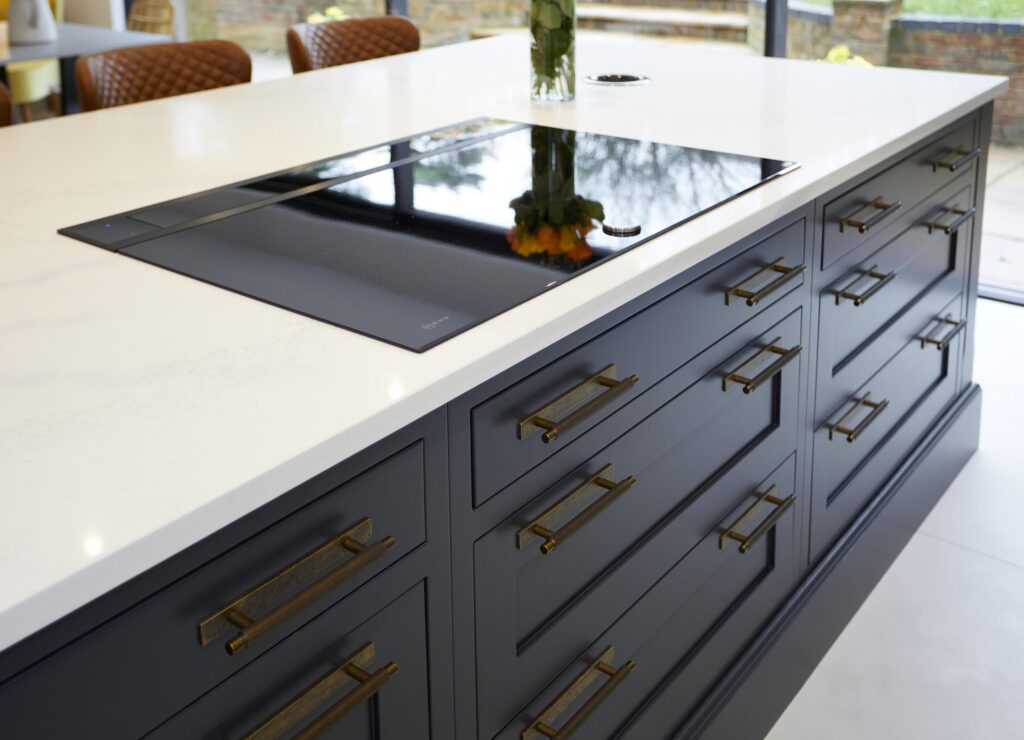 Most people don't think about textiles in the kitchen because the space is usually designed to be far more durable. It's important that your kitchen design can stand up to busy mealtimes and years of cooking, which is why our designs focus on using tiles and timber, both of which can stand up to spills and stains far better than any textile could. 
But textile still has its place in the kitchen and you should not be afraid of adding them to your design. Not only can a rug bring all the style and designs in your kitchen together but anti-slip rugs can also offer an extra element of safety, which is useful when you're cooking. You can also add a touch of elegance or a pop of colour with the right tea-towels, which make an excellent finishing touch to any kitchen. 
You can even choose to have a seasonal cycle of tea-towels, which allow you to easily and subtly decorate your kitchen for every season. Textiles can add texture and style to your kitchen, which always adds a really lovely touch to your kitchen space.
While this is listed as one of the finishing touches of your kitchen, it is actually something that you should be considering from the beginning. How you're going to light your kitchen is an important part of your kitchen design as it will heavily influence the mood and the flow of your room. Some clients come to us assuming that the lighting doesn't make much of a difference to a kitchen and that the current set up will match their new design seamlessly. Every kitchen deserves its own tailored lighting plan that will suit the style of the new space. 
A good colour scheme includes different layers for different activities. For example, you want to have a bright space for food prep and something more turned down for elegant parties. Don't just carry over your current lighting scheme, when you have the opportunity to create something that actually works for your space.
Much like door handles, taps are often overlooked details during the design phase. But your tap is honestly one of the most important parts of your kitchen, you don't want to neglect both its aesthetic and function. Kitchen taps are used throughout the day for rinsing bowls, filling pans and other activities. Be sure to pick out a tap that meets your needs but also fits the general style of your kitchen. 
Much the same as door handles, you have many options to choose from, both for aesthetic and for functions. For example, you might want to consider a boiling water tap, which can provide you with cold, warm, and boiling water at the push of a button. Alternatively, you might choose a tap largely on the aesthetic that it offers, which can really help to pull together the aesthetics of the space. The right taps provide the perfect finishing touch.
An often overlooked finishing touch in your kitchen is actually the so-called "hidden spaces". A lot of attention is given to how the kitchen looks to your guests and often people gloss over how the kitchen functions for you. You will want to take some time to design the inside of your cupboards, the hidden spaces of your kitchen that won't be seen by most guests. Not only does this give you the opportunity to build an organisation system but it also gives you the chance to check that you have enough storage for your needs. These hidden spaces can really make or break your kitchen, so don't forget them during your renovation design.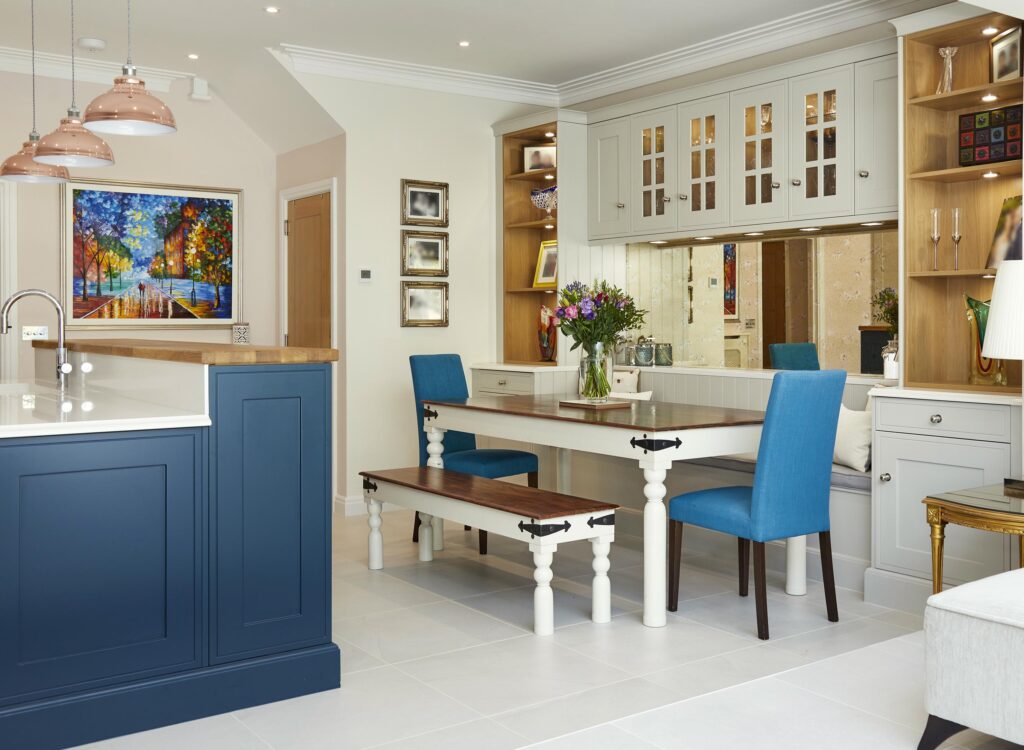 Want to Speak to Our Designers about Finishing Touches?
Should you have any questions about the finishing touches or your kitchen design, then feel free to contact our team at Ashford Kitchens & Interiors today. We look forward to hearing from you and helping create your dream kitchen.