For many, the kitchen is the heart of their home and people spend a lot of time in their kitchens – whether that be cooking up delicious meals, entertaining friends and family, or having a drink with their partner. Since this is one of the most used rooms in the home, over time your kitchen will naturally start to show signs of wear and tear. As the years go by, your space might not work for your family anymore either and unfortunately, your kitchen won't last forever. 
It can be difficult to know when you should renovate your kitchen and this is a big investment to consider. So, our team at Ashford Kitchens & Interiors has put together a list of five tell-tale signs that indicate you might need a new kitchen. We are luxury kitchen specialists and we are known for transforming our customers' homes with bespoke kitchens that suit their spaces, needs and lifestyles. If you'd like to learn more, read on and for further information on our kitchen installations – head over to our website.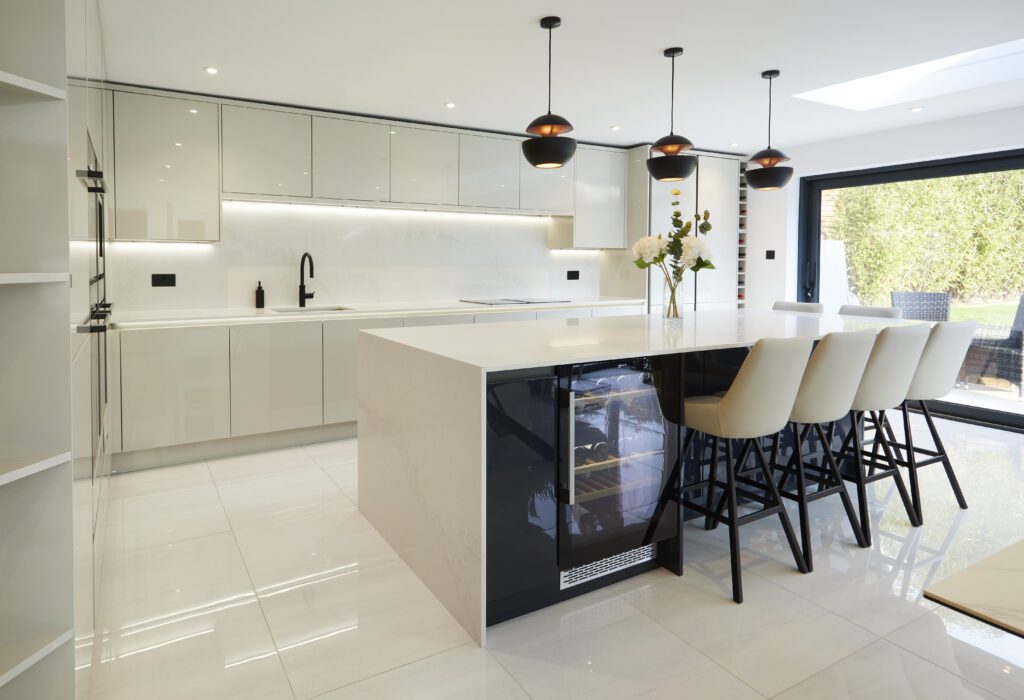 Significant Wear and Tear
One of the most obvious signs that it might be time to install a new kitchen is that there is some significant wear and tear. This is completely normal and all kitchens will suffer damage over time, resulting in them looking worn and tired. Perhaps you've noticed your cupboard doors are broken, there are scuffs on your flooring and scratches on your worktops, or your drawer handles are loose. These types of issues don't only impact the appearance of your kitchen, but they can also affect its functionality as well. Instead of constantly repairing these common problems, it might be time to invest in a renovation and design a brand-new kitchen.
Your Appliances Aren't Working
Another sign that you might need to start thinking about replacing your kitchen is if your appliances aren't working properly or aren't as efficient as they used to be. Over time, your appliances become outdated and they won't be as advanced as other models on the market. Whether your oven is taking a long time to heat up or your tap is always dripping, updating your appliances is always worthwhile. Not only can replacing old appliances improve the day-to-day usability of your kitchen, but they can even help you to save money on energy bills. 
Lots of homeowners choose to integrate their appliances into their kitchen cabinets and if this is something you've always wanted to do, then it's worth considering a kitchen renovation when you buy new appliances. You can then ensure you're investing in the perfect appliances for your intended use and your kitchen design, both now and in the future. 
Your Kitchen Doesn't Suit Your Lifestyle
Over the years, your lifestyle will change. Children move out, babies are born, jobs change, and much more. If your kitchen is no longer suitable for your lifestyle, then it might be time for an upgrade. Perhaps you've run out of space in your kitchen due to some new additions to the family and you need to change the layout to get the extra storage space you need. Or maybe you've got more of an interest in baking now and you're looking to upgrade your kitchen to accommodate your hobbies. Renovating your kitchen will enable you to create a new, completely bespoke kitchen that suits your lifestyle and works perfectly for you. 
If your kitchen hasn't been redecorated in a while, there is a high chance that the decor is very outdated. Kitchen trends change from one year to the next and what might have looked fantastic in your kitchen a few years ago, may now be very out of style. When your kitchen is outdated, you might not enjoy spending time in the space and updating the interior design can have a big impact on how you feel about this room. When you decide to have a new kitchen installed, you can completely change the room's decor, colour scheme, layout, fittings and much more. So, you can create a kitchen that meets your style needs and looks beautiful in your home. 
You're Considering Selling Your Home
Sometimes, it might be worth investing in a new kitchen if you're considering selling your home at some point in the near future. A new kitchen can have a huge impact on the value of your property and help to increase the interest you get from prospective buyers. If your kitchen is old, buyers can be deterred by the amount of work required to modernise the space and they can also be concerned about the costs associated with a renovation. Not only can a new kitchen be useful when you sell your home, but you can enjoy using it in the meantime too. Although a new kitchen might seem like a big undertaking right now, it's a worthwhile investment in the long run. 
Think it Might be Time for a New Kitchen?
We hope that this post has taught you more about the signs that you need a new kitchen. If you're thinking about investing in a new kitchen, be sure to contact us at Ashford Kitchens & Interiors. Our expert team has completed thousands of kitchen installations over the last few decades, and we would be happy to assist you with this renovation project. 
We specialise in creating bespoke kitchens for our customers that are exquisitely crafted to suit your lifestyle and your personal taste. We provide the full package when it comes to kitchens too – with a comprehensive design, supply and installation service. Whether you want a traditional kitchen, a modern kitchen, or a Shaker kitchen, our team will be able to help. We will work with you to find a colour scheme that you love, the appliances and fittings that work for your needs, and a layout that suits your space. 
All of our luxury kitchens are manufactured right here in the UK too, using high-quality materials and up-to-date techniques. We also supply a selection of appliances from the best manufacturers in the industry, such as Neff, Franke, Quooker, Falmec and Bertazzoni. Our dedicated team of designers will go above and beyond to ensure that you not only love your new kitchen – but that it exceeds every expectation you had.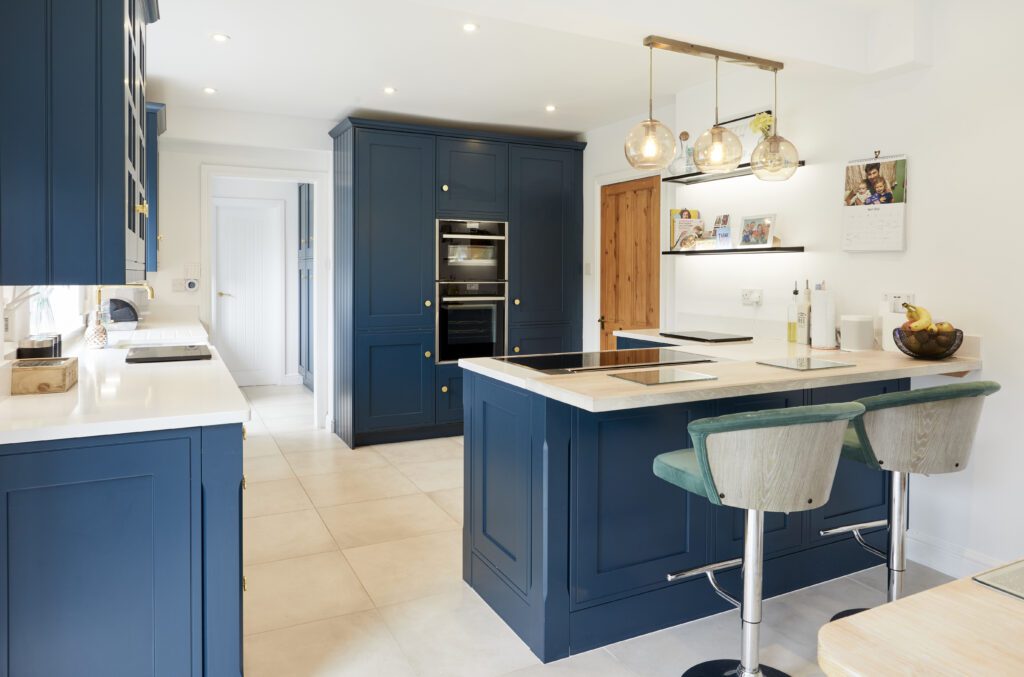 Find Out More About Our Kitchens
If you'd like to learn more about installing a new kitchen in Farnham Common, you can contact us today. Simply complete the contact form on our website and a member of our team will be in touch with you shortly to help and discuss your requirements for your new kitchen. You can also reach us directly by calling our Farnham Common showroom on 01753 642 362 or by sending us an email to info@ashfordinteriors.co.uk.