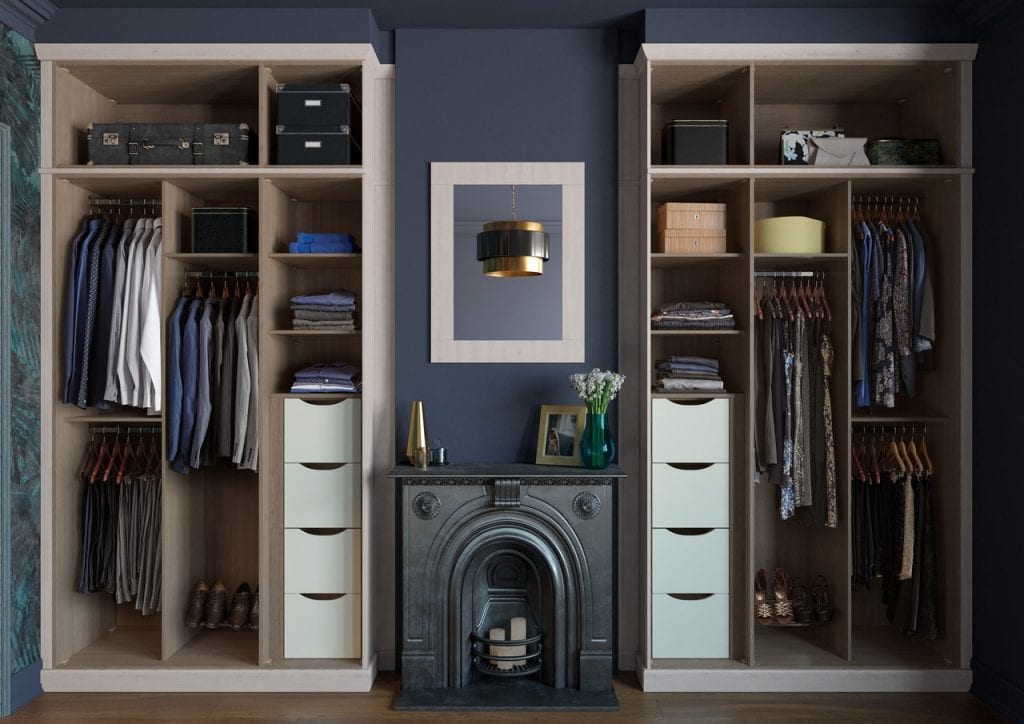 Your bedroom is your personal haven where you can choose to reflect your own personal style, with the designs taking several forms to express your personality. One of the best ways to reflect a unique style into your room is by incorporating new home decor trends. No matter whether you are looking for a bold look, or something more minimalist, there is a wide range of bedroom design trends you should know about as we move into the second half of the year. 
Efficient storage solutions
Every home will always need somewhere to store their belongings, and throughout this year and moving forward, both beautiful and functional storage solutions have become a huge interior design trend – in bedrooms especially. There are lots of different ways you can incorporate this trend into your bedroom, one being with bespoke fitted furniture. Even if you have a smaller room with low ceilings or a sloping roof, fitted wardrobes can provide you with the storage solution and elegance you desire within your personal retreat within your home. 
Bring the outdoors in 
Earthy tones have become very popular over the last few months, with rich forest greens, taupe, and clay colours becoming a frequent occurrence in our bedrooms. This natural look allows you to make a zen-like environment in your home, perfect for unwinding after a long day. For a warm and sophisticated elegance you have nutmeg walls with pops of cream and orange. The earthy tones maintain a level of serenity whilst keeping the design modern with the minimal inclusion of colour. This bedroom colour combination would work particularly well with dark woods for your fitted furniture. 
Bold and bright colours
As well as Earthy tones, it is also the perfect time to welcome creative, bold and fun designs in your bedroom. Think of vibrant coloured spaces, unlikely mixtures of patterns, varied materials and striking design pieces which are guaranteed to stand out. This trend will allow you to inject some new, unusual items into the space, which might not conventionally pair perfectly with the rest of your room. To enjoy this trend, we recommend adding small accents in the form of soft furnishings and a few, small accessories to complement the overall design. 
Ambient lighting
Lighting has always had a very powerful impact on the design of a room, which should never be underestimated. Lighting should not only be used for practical purposes, but should accent the focus points of the room. Spotlights work well for this, providing the light you require without drawing attention to themselves. Lighting, in general, has the ability to change the mood of a room and can even make the room appear bigger, with light reflecting off of wall surfaces. To include this trend, ensure you don't go overboard too quickly, either keep it small or make a statement, never in-between. The aim is to impact on the overall look and feel of the space. 
About Ashford Kitchens & Interiors 
Established back in 1984, as a business, we are true experts in interior design and our fitted bedroom furniture will give you the perfect way to maximise space, giving you the ability to incorporate more bedroom trends within your room. We can also provide you with knowledgeable, impartial and constructive advice, allowing you to discuss your vision with our team and establish a plan moving forward. 
To understand in more detail how we can help you, you have a conversation with a member of our team by calling 01784 245964 to organise a free design visit and consultation. You also have the option to complete the contact form on our website, and we can get in touch with you to discuss your ideas further.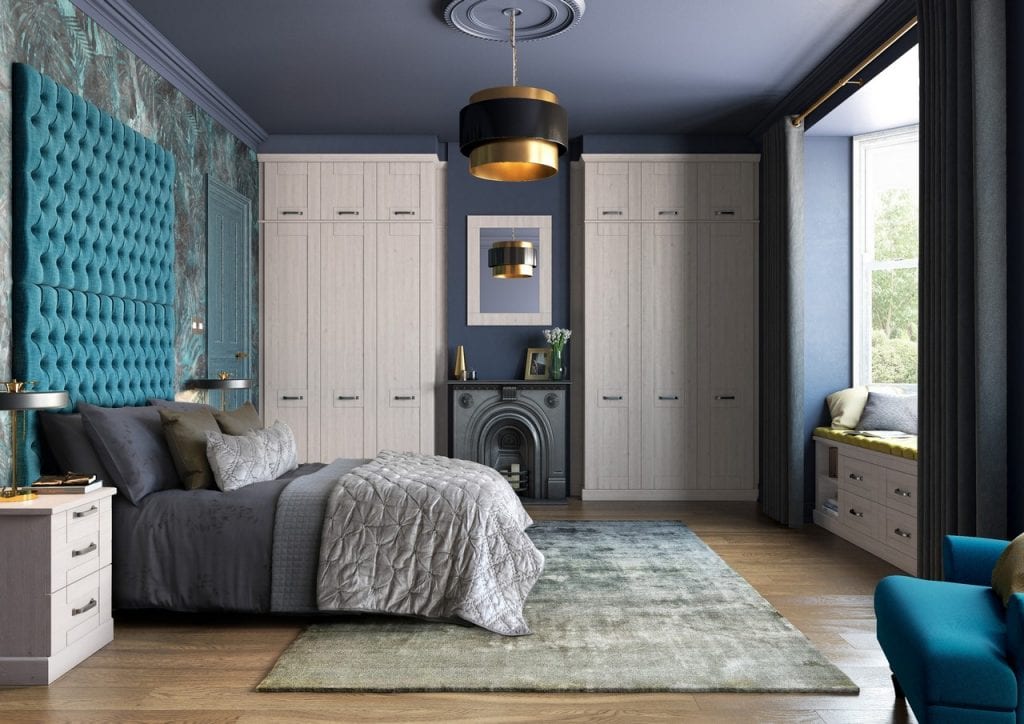 Summary
Article Name
Bedroom Design Trends You Need To Know About In 2020
Description
Bedroom Design Trends You Need To Know About In 2020 – Your bedroom is your personal haven where you can choose to reflect your own personal style
Author
Grace Flower