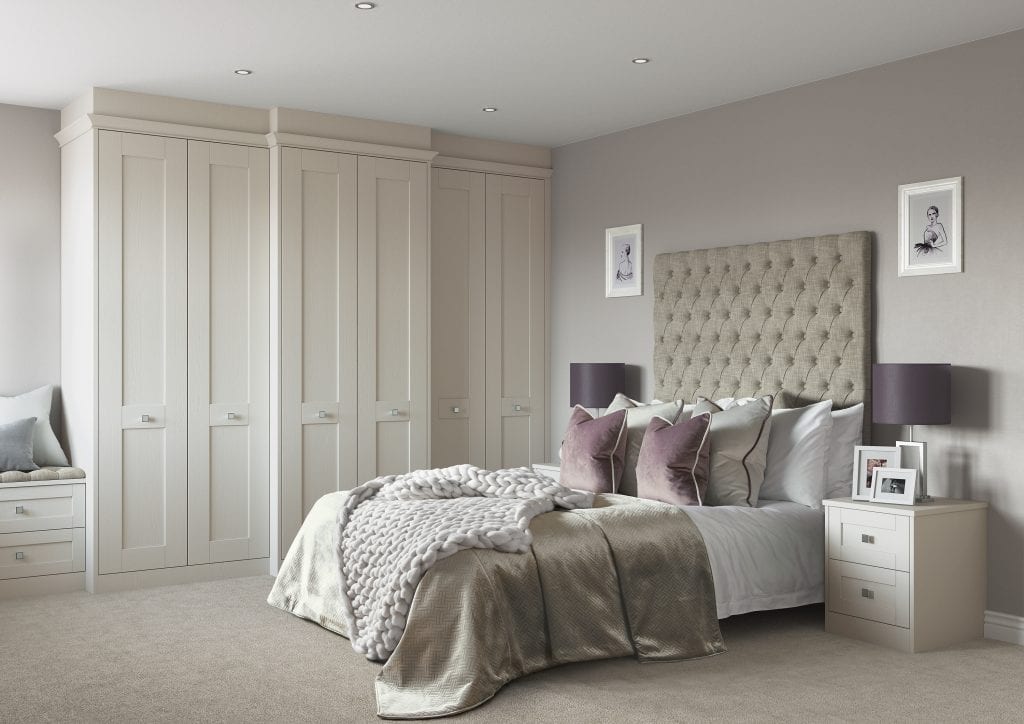 As a homeowner, it goes without saying that you will want to love every single room in your house. Unfortunately, when redecorating a property, many homeowners end up focusing on communal areas and completely overlooking spaces that only they see. This usually means that their bedroom is last on their to-do list when really it should be much nearer the top, after all, your bedroom should be a safe haven that you love going to at the end of each day. 
Even though they may not be actively decorating their bedrooms, you can almost guarantee that all homeowners will have a dream bedroom in their head. Many know exactly what their overall design concept is when it comes to decorating this room. However, not everyone knows how to then make this dream bedroom a reality. So, if you want to finally start work on your bedroom, below are some helpful tips for making your dream bedroom into a reality. 
Bring together all of your inspiration
When you have a dream bedroom in mind, it is likely that you will have got the inspiration for this room from somewhere. Even bespoke bedroom furniture is inspired by something, so take some time to gather your inspiration and create a mood board. 
This interior design mood board will help you to see exactly what it is that you're aiming to create in your bedroom. You can take different ideas from different pieces of inspiration and begin to have a clear idea of what each individual part of the design will look like. 
Always start with the basics 
Whilst it can seem tempting to start buying accessories and creating the bespoke bedroom furniture, it is always best to start with the basics. Look at things such as colour schemes and the layout before you get carried away with anything else.
These basics will be the foundation of your design. Once you are sure of these, you can begin to build upon them and bring the space to life. You will always thank yourself for starting with the basics and ensuring you're happy with these before progressing. 
Highlight what is important to you
Not many people think about what is important to them in their bedroom before they start decorating and this can go on to cause lots of issues further down the line. So, ensure you highlight exactly what is important to you before you start any work. 
Whether you've always wanted a beauty dresser to do your hair and make-up or need to have lots of storage for your trainer collection, don't let this get overlooked as you get swept up in the design process. Highlighting these things will make it easier to ensure they actually make it to the final design. 
Don't overlook the small details 
Although it is important to start with the basics, it doesn't mean that you should forget all about the small details. When you're ready to, ensure that you're looking at all of the little things included in your bedroom design to ensure you're happy with them. 
For example, check things like the handle design on your bespoke bedroom furniture. These small details are what will make you love the room when everything is fully installed. Many homeowners are surprised just how much of a difference they can make. 
Never be afraid to change the design 
When redecorating a room, many will simply assume that when everything is put into the design it will work perfectly together, but this isn't always the case. When you have a design, you need to review it and check that it really is your dream bedroom before going any further. 
You shouldn't be afraid to make adjustments to your design once you have seen everything together. Even if something you always thought was part of your dream bedroom turns out not to be, don't worry about changing things. It is better to do so at this stage. 
Transforming your bedroom 
Ultimately, when using all of the tips above, there is no denying that you really can turn your dream bedroom into a reality. When you break down all the areas of the design, you will be surprised how easy it is to ensure that every little detail you were hoping for is included in your final finish. Of course, if you do require any assistance creating this dream bedroom and bringing it to life, don't hesitate to contact an experienced interior designer for help. 
Here at Ashford Kitchens & Interiors, we specialise in bespoke fitted bedrooms in High Wycombe, Shepperton and all surrounding areas, so we will gladly assist you with your dream bedroom. You can trust that our designers have many years of experience in the industry.