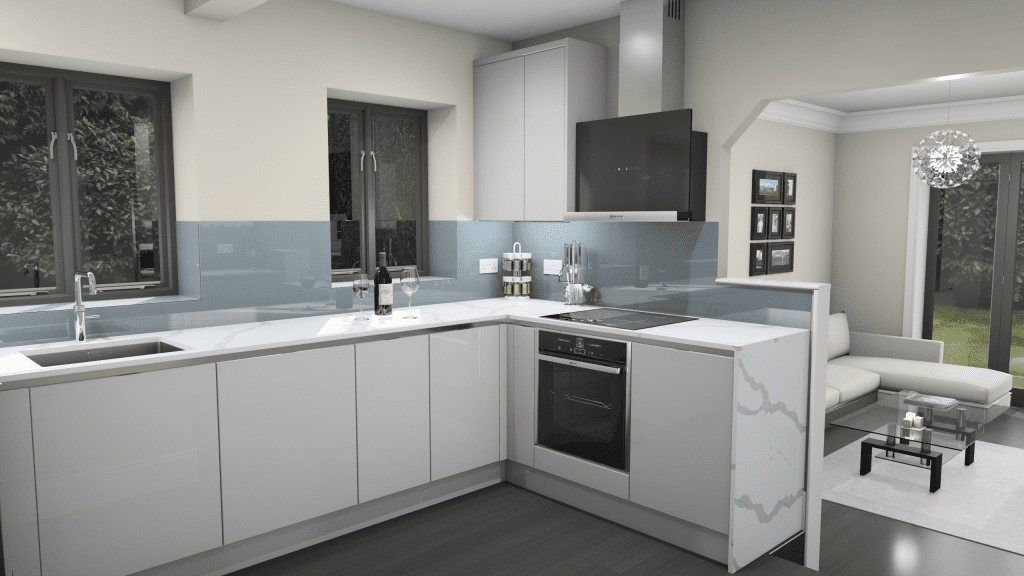 There is no denying that designing a new kitchen is not always the easiest task and if you have a smaller kitchen space you may be struggling even more. In short, just because you have a smaller kitchen does not mean that you can't create an amazing space to enjoy with family and friends. You may, however, just need some inspiration that is relevant to the space that you have and some helpful kitchen design advice. 
Remember that designing a kitchen in a small space does not mean that you need to compromise on style or functionality and with some helpful tips along with your imagination, anything is possible. Whatever size or shape space you've got to work with, our team here at Ashford Kitchens & Interiors have put together some kitchen design advice for a small space. So, keep reading to find out more about how you can create your dream kitchen. 
Get a bespoke design 
It goes without saying that one way you can ensure you're making the most of the space you have in your kitchen is to work with an experienced designer. They will be able to look at your existing kitchen and then create a new bespoke design that works for the space. Even with a small kitchen, you can trust that their design will be able to meet all your needs.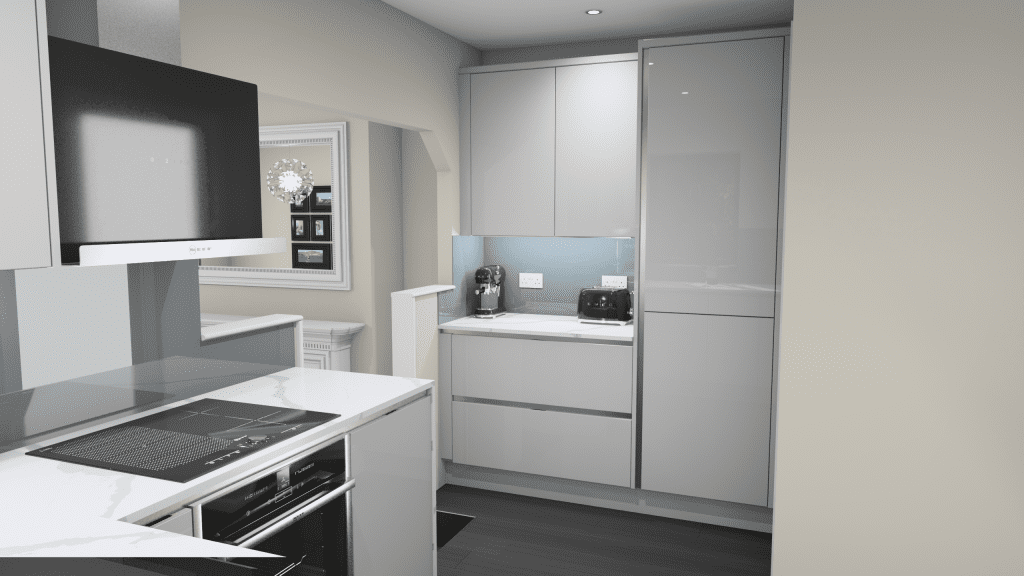 Keep the space bright and airy 
It is well known that lighter colours can make a space look bigger, so bear this in mind when designing your small kitchen. By opting for a light neutral base colour you can keep the space bright and airy but still accessories with accent colours to add some personality into the design. From the wall tiles to the cabinet doors and the kitchen floor, the colour really does matter. 
Try to ensure everything has a home 
Everyone knows that storage is absolutely essential in a kitchen and you can guarantee that if you don't prioritise storage, cluttered kitchen sides will make the space look even smaller. Try to design your kitchen cabinets in a way that means all of your appliances and essentials have a home. This way you can always keep the kitchen tidy and, in turn, the space feeling open. 
Be smart with your kitchen layout 
Whilst this may seem quite vague, it is one of the best pieces of kitchen design advice for a small space. You need to think really carefully about the layout of the space. Try to draw up and envisage all your options, you can then figure out which layout provides you with enough counter space without cutting into your floor space too much. Find the right balance for you. 
Design with your priorities in mind
There isn't a 'one-size-fits-all' solution for a small kitchen design, so take some time to think about what is really important to you. For example, if you want to be able to socialise in the kitchen you might reduce your counter space for a kitchen island, but this might not work for someone who does a lot of baking. Ensure you make room for what's important to you. 
Don't forget about lighting 
If you have a window in your space, make sure you take this into account when planning your kitchen. Ideally, try to get as much natural light into the space as possible and ensure you're hitting dark areas with artificial lighting. For small spaces, go for lots of light sources rather than one central source, so consider spotlights to brighten the room even more. 
Designing your kitchen in a small space
Hopefully, this kitchen design advice will help you to create an amazing kitchen, no matter how much space you have. You can guarantee that when taking your time to carefully plan the layout for your kitchen, you can make the most of every inch of space that you have. Of course, if you're looking for further expert advice and you'd like a professional to assist you with your kitchen design, get in touch with our team here at Ashford Kitchens & Interiors today. 
Feel free to pop into our kitchen showroom in Ashford or Farnham Common and we will happily discuss your kitchen design with you in more detail. Our team has an enormous wealth of expertise gained over many years within the industry and you can trust that we will use this to aid your design. From your first enquiry through to the installation of your new kitchen, our team here at Ashford Kitchens & Interiors will do all they can to help.