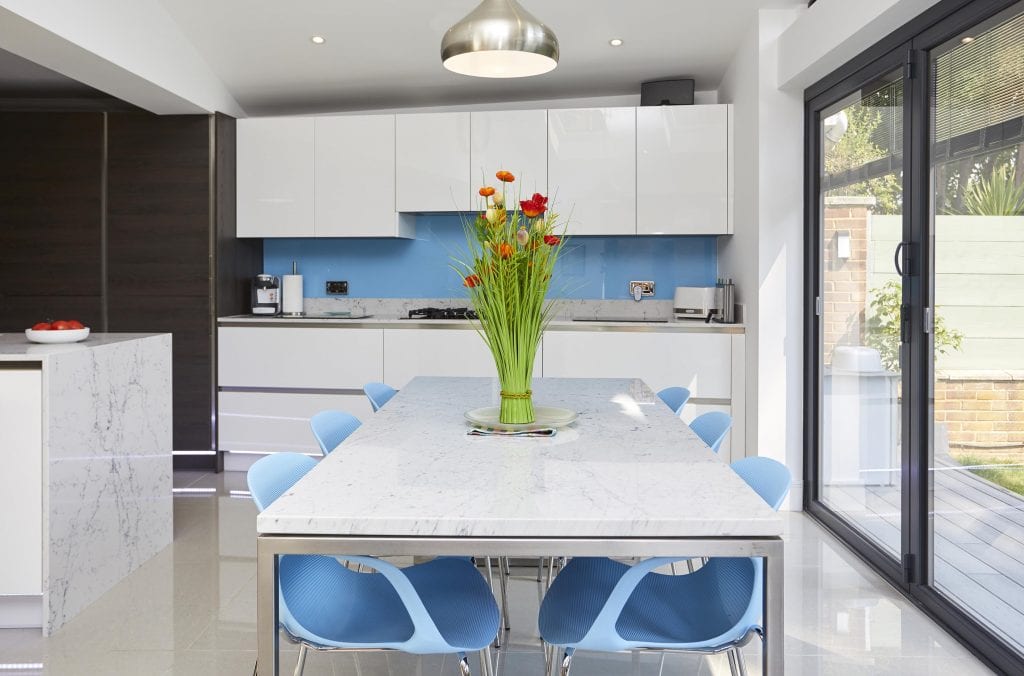 Many homeowners enjoy transforming their property and redecorating is usually high on the list of priorities when moving into a new house. Whilst some rooms, such as the living room and bedrooms, may be easy to get to work on straight away, others will take much more time and careful planning. The kitchen, in particular, is known for being one of the hardest rooms to revamp and it is often somewhere that requires professional assistance when doing so. 
Whilst you may have an idea of the kitchen styles that you like and multiple images for inspiration, getting your own bespoke design down on paper can be more difficult than you may initially realise. Thankfully, there are some amazing tools available for homeowners to use to assist them with planning a kitchen these days, such as a kitchen design visualiser, but undeniably the best thing to use is CAD software. If you're not sure what this is, keep reading today to find out more and to see just how helpful it can be. 
What is a kitchen design visualiser?
A kitchen design visualiser is essentially a smart tool that allows you to play around with the very basics of kitchen design. When using a visualiser, you will be provided with an image of a common kitchen layout and you then have the ability to change things such as the wall, flooring, cabinet and worktop colours. 
What is CAD software?
This is something that you can use to get a much more detailed and tailored kitchen design. CAD stands for Computer Aided Design and essentially this will provide you with a 3D drawing of what your kitchen will look like once completed. Every single element of this design can be tailored to your needs and it will even use your exact kitchen measurements, just scaled down. A CAD drawing really is the best way to see how different aspects of your design will look once they're all together. 
Why get a professional CAD drawing?
There are so many reasons why it is worthwhile turning to a design professional to get a CAD drawing when you're creating a bespoke kitchen design and here are three of the main benefits to doing so; 
Enables you to physically see your designs 
Of course, the most obvious benefit is that it allows you to physically see your finished design before it is installed. Whilst you may see lots of individual samples of different aspects of the design, it can be difficult to imagine it all together. With a CAD drawing, you won't have to attempt to do so, you will be able to see it come together on a screen in front of you. 
Allows you to mix and match different options 
CAD software also allows you to mix and match all of the different options available for all aspects of the design. You can play around with different combinations and see what works well together. It is likely that you will come across particular things that you hadn't even considered beforehand but that actually work brilliantly together. 
Prevents you from making the wrong decision 
The fact that you're able to see the finished design and all of the various aspects together before you place your order and get everything installed can help to prevent you from making the wrong decision too. Having a preview of the design enables you to make changes before it is too late and ensures that you end up with a kitchen that you love. 
Using kitchen design tools 
All in all, whenever you're trying to create a bespoke design for your dream kitchen, using modern design tools can be undeniably helpful. Sitting down with a professional designer and creating your dream kitchen with CAD software is definitely the best way to bring your design ideas to life and you can guarantee that it will always be worthwhile utilizing this brilliant design tool. It really is something that all homeowners should make use of. 
Whether you're searching for a free online kitchen design visualiser or you're wanting to speak to someone about a CAD drawing, please visit the Ashford Kitchens & Interiors website today. Here you will find our visualiser tool that you can use to test out various basic design ideas, or alternatively, you can find the location of our showrooms where you can receive tailored kitchen design advice from a specialist who will create a CAD drawing for you. We are more than happy to help in any way we can when you're trying to create a design for your perfect kitchen