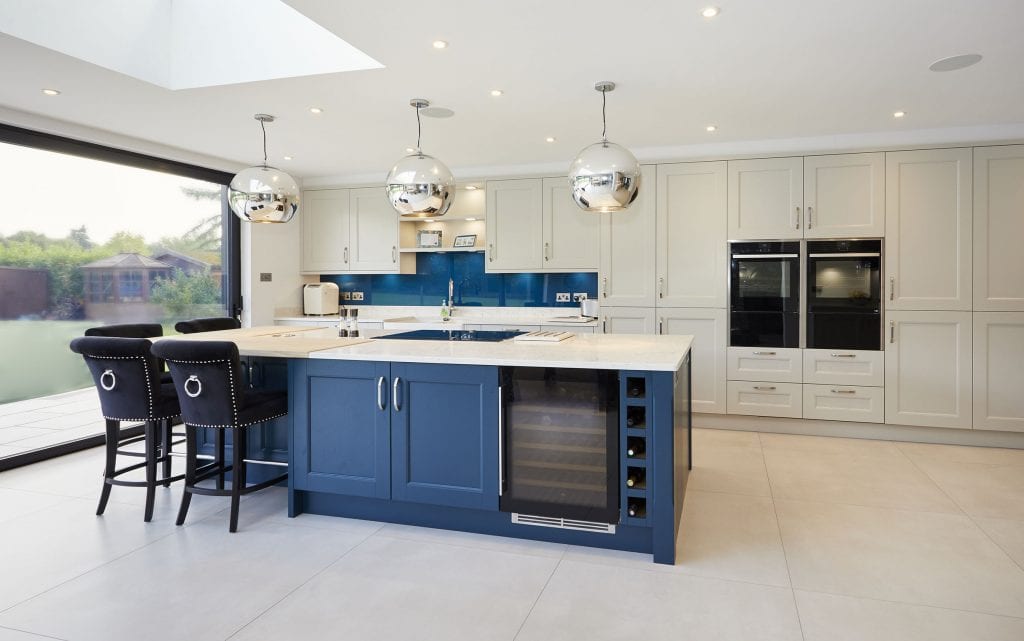 Homeowners decide to revamp their kitchen for many different reasons. Whether it is no longer able to meet your needs or you simply don't like the decor anymore, there is no denying that ripping out the old kitchen and starting from scratch is the best way to create a new space that you love. However, whilst many people love putting together inspiration boards and thinking about the overall look that they want when it comes to actually starting work, they often require help from kitchen experts. 
When starting on your next revamp project, if you're wondering whether you really need help from kitchen experts this time, keep reading today. Below is a list of reasons why it is always best to work with a luxury kitchen designer. 
Knowledge of the latest trends
One of the biggest benefits of working with a kitchen expert is that they are extremely knowledgeable about the latest trends. They can bring your vision to life and help you turn your inspiration into a design that works for the space that you have. Of course, if you're ever unsure regarding your design, they will be able to provide you with lots of amazing options too. 
Vast experience working in the industry 
Almost all luxury kitchen designers will have many years of experience and know the revamp process inside out. This experience helps them to think outside the box and ensure that you're making the most of the size and shape of your room. You can also guarantee that they will have the solutions to any problems you may be facing with the design too, which is undeniably beneficial. 
Balance functionality with aesthetics
You can always rely on a kitchen expert to balance functionality with aesthetics. It is easy to get carried away with what you want the kitchen to look like, and they will help you to ensure that it is also convenient for you to use. You will be able to relax, knowing that you will have a beautiful kitchen that also meets all of your usage needs and requirements. 
Provide comprehensive assistance
When you work with a luxury kitchen designer, they can assist you with absolutely every aspect of the design. From the layout and the flooring type to the cabinet style and the appliances, they provide comprehensive assistance. It is also incredibly likely that these kitchen experts will also be able to assist you with the installation of your dream kitchen too. 
Ensure that nothing is overlooked 
With exemplary attention to detail, kitchen experts will help to ensure that nothing is overlooked when you're designing your kitchen. They will even be able to provide you with a 3D CAD design, so you can see what the design will look like before you start work. This can provide you with peace of mind that you will love the finished look once everything is installed. 
Access to high-quality materials 
Often, luxury kitchen designers have excellent relationships with contractors and suppliers, which enables you to get brilliant well-made, high-quality products for more affordable prices. You will never need to worry about the longevity of your new kitchen or the durability of the materials throughout. You can trust that a kitchen expert will ensure that only the best products are used. 
Working with a kitchen expert 
All in all, it goes without saying really that whenever you're revamping a kitchen, especially if it is your first time doing so, then you really should reach out to a luxury kitchen designer who will be able to assist you. There is no denying that they won't only make the whole process much easier, but they will also help you to create a design that is much better than you could have done independently. For many homeowners, turning to a kitchen expert really is a no brainer. 
Our incredibly experienced team here at Ashford Kitchens & Interiors will be able to help bring your dream bespoke kitchen to life. No matter whether you're looking for a modern design or something more traditional, we will work closely with you to ensure that absolutely every aspect of the design is what you'd hoped for. If you have any questions at all about how our kitchen experts can help, don't hesitate to contact us.