Whether you've just moved into a new home or you've lived in the same house for many years now, it is likely that you will want to renovate different rooms to ensure that they're in line with your current taste and preferences. However, there is no denying that some renovation projects can be incredibly expensive and they can end up being put off time and time again. 
The kitchen is a prime example of this and many will avoid renovating this space because of how much it will potentially cost them. Often, the kitchen will be one of the most outdated spaces in the home. This is a shame because not only can kitchen renovation projects be more affordable than homeowners realise, but they are always a worthwhile expense too and below we have explored some of the main reasons why you shouldn't put off a kitchen renovation. 
The kitchen is one of the most used rooms in the home 
More often than not, homeowners will use their kitchen on a daily basis and this can't be said for all of the other rooms in their house. Instead of spending money renovating a space that you barely use, it's much more beneficial to renovate your kitchen as you know that you will reap the benefits of doing so multiple times a day. 
Often, the kitchen isn't just a family space nowadays either, it's an entertaining space too and it's a room that all guests will spend time in. So, it's always worthwhile spending some money transforming the kitchen into a space that you're proud to welcome people into. 
A kitchen renovation can make your daily life easier
Every family has different needs when it comes to their kitchen and there isn't a one-size-fits-all solution to kitchen design. Whether your needs have changed over time or your kitchen has never been suitable, renovating the space enables you to make changes that will result in your kitchen being much more convenient for you to use. 
It is likely that the appliances in your kitchen are quite old too and modernising these can make everything from making a cup of tea to cooking a family meal so much easier. This alone is reason enough to spend some money renovating your kitchen. 
Renovating your kitchen adds value to your house 
Many homeowners don't realise just how cost-effective a kitchen renovation can be. Even though you will have to spend money on this project upfront, you will often get this money back when it comes to selling your house. If you opt for a timeless kitchen design and you keep the space well-maintained, this can have a significant impact on the value of your home. 
When searching for a new property to purchase, lots of prospective buyers will pay particular attention to the kitchen too. Many will much prefer to purchase a house that doesn't require a kitchen renovation and you might find it easier to sell your house as well.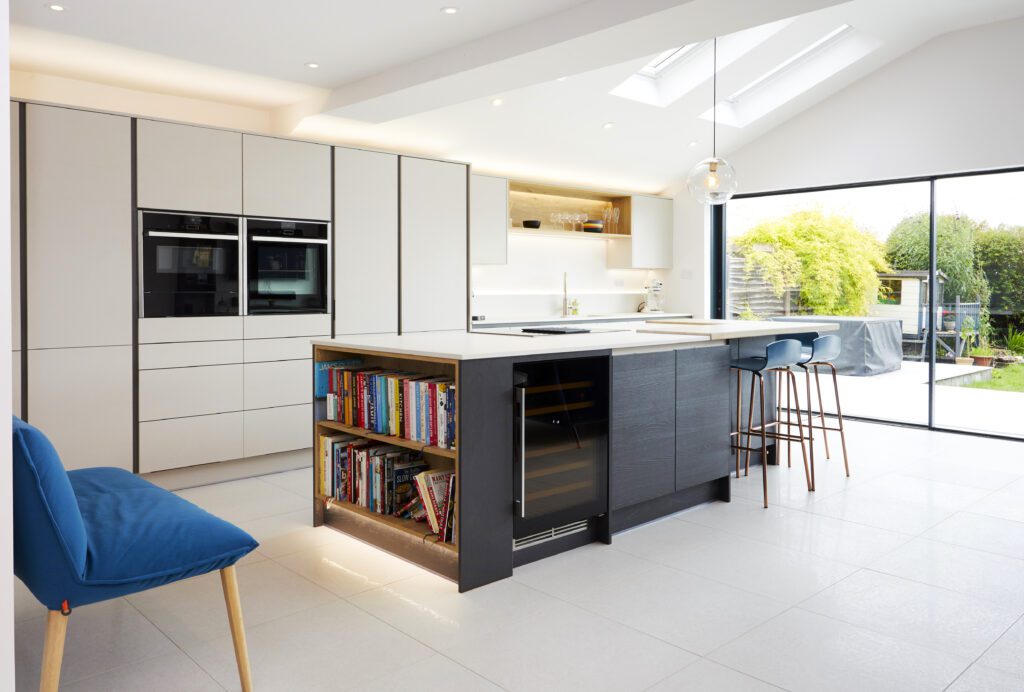 You won't need to renovate the space again 
Once they have renovated their kitchen, lots of homeowners won't need to do so again during their time of homeownership and this is one project that won't need repeating on a regular basis. When you use high-quality products and materials during your renovation, the new kitchen will last for many years to come, making it a brilliant investment. 
With the help of an experienced kitchen designer, you will easily be able to design a bespoke kitchen that suits both your current and future needs too. So, you can finally have a kitchen installed that you love to spend time in. 
Investing in a kitchen renovation
Ultimately, it is fair to say that whilst renovating your kitchen can be quite an expensive project, it is always worthwhile spending money on this particular room in the home. You can guarantee that you will thank yourself in the long run for taking the time to design and install a new kitchen, and this is one investment that you definitely won't regret making.  
If you'd like to go ahead and redesign your kitchen and you need some assistance with your new kitchen design in Amersham and the surrounding areas, don't hesitate to contact us here at Ashford Kitchens & Interiors. Our design team has an enormous wealth of experience gained over many years within the industry and you can rely on them to provide you with the comprehensive guidance and constructive advice you need throughout your kitchen project. No matter what your dream kitchen might look like, we can help you bring it to life through a bespoke kitchen design. 
Email us directly at info@ashfordinteriors.co.uk or request an appointment via our website today to discuss your kitchen project in more detail.