Christmas is on the horizon, with time flying faster and our favourite holiday season approaching quicker than you can think. We love Christmas here at Ashford Kitchens & Interiors – and it means that it's finally time to start thinking about Christmas presents; one of the hardest things about the season. When it comes to choosing a present for your partner or a close family member it can be difficult to come up with original ideas for useful gifts that your loved ones will use and treasure for years to come. No one wants to gift someone a present that will be put away in a drawer or re-gifted. But have you ever thought about giving someone a new kitchen for Christmas?
Our team here at Ashford Kitchens & Interiors are here to tell you why a new kitchen is the ideal Christmas present for your loved one this year. We are specialists when it comes to luxury kitchens and home interiors, with years of experience creating bespoke cooking and living spaces. We create stunning luxury kitchens that suit each and everyone we work with – whether you want a unique Shaker kitchen installed, a modern and contemporary design, or a classic traditional kitchen. To learn more about why a new kitchen is the perfect Christmas present, keep reading or visit our website to browse our kitchen collections in more detail.
A Personal Touch
Getting your loved one a new kitchen for Christmas is a very personal and thoughtful gift and is completely unique. When it comes to deciding on the right gift for someone special in your life, it can be really difficult to come up with the right idea. But by giving your loved one a kitchen, you will be investing in something they've always wanted. We all spend a lot of time in our kitchens; cooking, entertaining, drinking, having fun and making memories which is why a kitchen is such a beautiful gift to give to someone.
You are not only giving them new cabinets, drawers, sinks and appliances – they are getting a space where they will spend time with their family and a space that they will treasure. It is a completely bespoke gift, as they can tailor their new kitchen to their individual taste and style and make it exactly what they want it to be.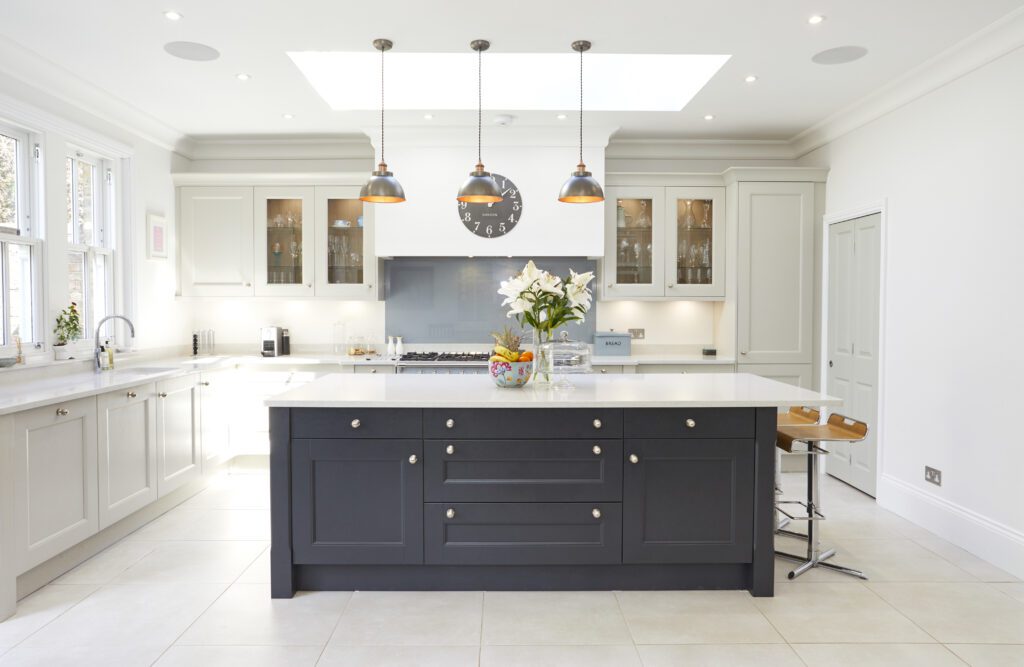 Practical and Useful
A kitchen is the perfect present. It's a practical gift, as they will want to spend a lot of time in their kitchen space. Your friend or family member's new kitchen will be completely tailored to them and their home's aesthetic – and have all of the features and designs that they have chosen to suit them and their lifestyle. 
They can choose the exact style of kitchen that they like, the storage, the colour schemes, the appliances and much more to have their new kitchen fit in with their unique needs. Their new kitchen will be functional and ideal for their cooking and entertaining needs, and is the kind of gift that will be used for years to come and never forgotten. 
A Potential Upgrade
Getting a kitchen renovation is the kind of thing that most people want to do – but never actually do. Many people think about having their kitchen space renovated for years, yet they don't actually take the leap. We understand as it is a really big decision and one that will cost you money however if you don't do it now – when will you do it? 
This is why getting your loved one a new kitchen is an amazing gift that they probably won't spend on themselves. Perhaps your loved one's kitchen is old, outdated, and needs upgrading – and they've been talking about doing it for years but never actually looked into it. Give them that present that they have always wanted, but have always been too afraid to get.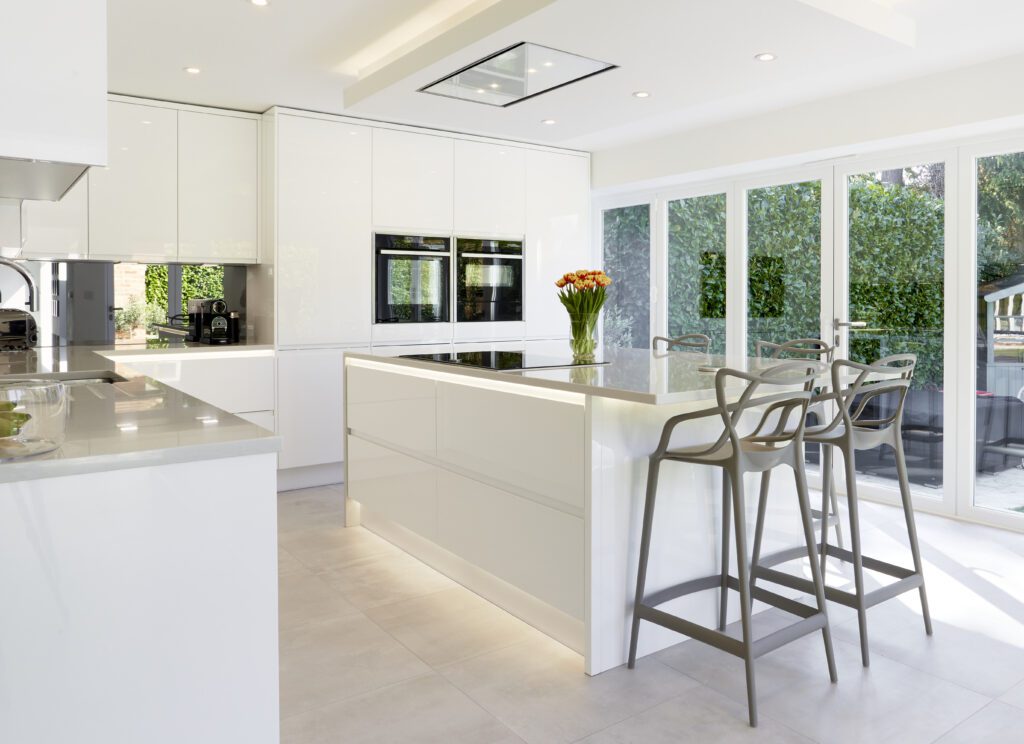 Our Kitchen Collections
All of our kitchens are exquisitely crafted and we have a wide range of different kitchen collections for you to choose from – with both modern and traditional options included. We have minimalist modern kitchens with sleek, clean lines and contemporary styles, our traditional kitchens with a classic and elegant look, our beautiful unique Shaker style kitchens and many more. Our team ensures to find the perfect blend of materials and colours to suit your individual sense of style giving you your perfect kitchen space.
Each and every kitchen that our team designs is crafted to be stylish and functional – whilst making the most of your space, and always taking a personal approach to creating your perfect kitchen. We create spaces that are both functional and welcoming, and completely unique to each individual customer, offering design versatility and style consistency. 
High-Quality and Luxurious 
Our high-quality luxury kitchens are manufactured in the UK, using a wide range of professional and up-to-date techniques. No matter what your new kitchen requirements may be, we will exceed your expectations with our exceptional levels of detail, high-quality materials and fully comprehensive kitchen installation service. We make sure the kitchen we design is perfect for you, and the way your household lives.
Bespoke Luxury Kitchens at Ashford Kitchens & Interiors
We hope that after reading this post you feel inspired to gift your loved one a beautiful bespoke kitchen this Christmas and that you check out our collection of stunning kitchens. There is no better gift than a luxury, bespoke kitchen from Ashford Kitchens & Interiors – and we would love to make that happen for you this Christmas.
We have been transforming our customers' cooking spaces since 1984 – with our design and installation teams having an enormous wealth of expertise that they have gained over many years in the industry. Our dedicated team works closely together to ensure that we give you the best service during, and after the design and installation of your new kitchen – and we work closely with you to create the kitchen of your dreams.
Why not Contact our Experts to Find out More?
If you would like to purchase your loved one a totally unique Christmas present this year, and transform their home with a new kitchen from Ashford Kitchens & Interiors then contact us today. We welcome you to fill out our online enquiry form, and a member of our team will be in touch with you shortly to discuss your new kitchen. 
Should you have any questions for our team, please feel free to send us an email at info@ashfordinteriors.co.uk, or give us a call on 01784 245 964 or 01753 642 362 to speak with a member of our team. To learn more about our luxury range of bespoke kitchens at Ashford Kitchens & Interiors, please visit our website today.