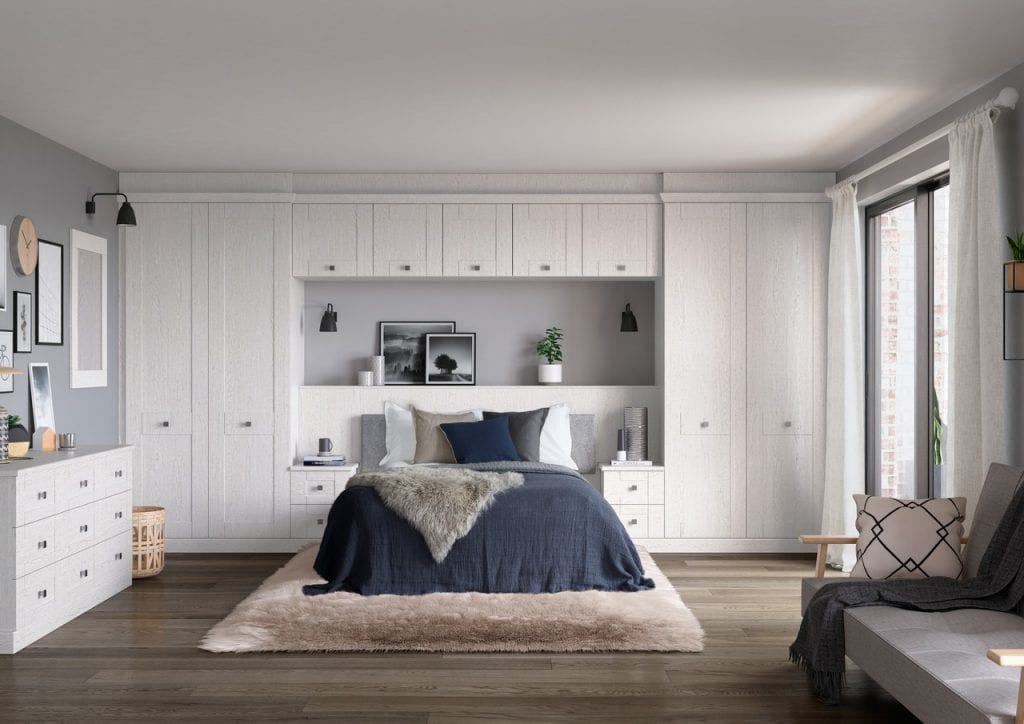 When refurbishing your property, you will have so many different decisions to make. From choosing a colour scheme to purchasing new furniture, you will want to make sure that every element of the design is exactly what you hoped for. Often, many homeowners struggle most when it comes to choosing the furniture for their home, and it isn't uncommon for it to be much more difficult than you assume it will be. 
Thankfully, no matter what room you're refurbishing, you have the option of getting bespoke fitted furniture installed. It goes without saying that fitted study furniture or fitted bedroom furniture is a brilliant option and there are so many benefits to deciding to go ahead with bespoke fitted solutions. If you're wondering what these benefits are, keep reading today. Below our team here at Ashford Kitchens & Interiors have put together a list of reasons why fitted furniture is the best choice available. 
The furniture will be designed to meet your needs
One of the biggest struggles of purchasing furniture is finding something that is able to meet all of your needs, both functional and style. Often, furniture that is perfect in one way won't be right in another, and this can be very frustrating. Thankfully, when choosing a bespoke fitted alternative, you can design it to ensure that it is able to meet all of your needs. 
Prevent the hassle of shopping around
It is likely that you will visit numerous different shops trying to find furniture that is right for your home and this can be exhausting. When you opt for bespoke fitted study furniture or fitted bedroom furniture, you won't have the hassle of shopping around, simply sit down with a designer and create the furniture you need. It really couldn't be any easier. 
Well made and long-lasting
Far too many people find that standard furniture doesn't last long, and you can expect to replace things such as wardrobes, in particular, more frequently than you should have to. When you choose to have high-quality, contemporary fitted bedroom furniture installed, you won't need to worry; it will always be incredibly well made and long-lasting. 
Make the most of the space you have 
Many experience issues when they're trying to purchase furniture for an odd-shaped room or a smaller space. Usually, freestanding furniture comes in standard measurements, and while different designs are available, they will all be similar sizes. Thankfully, when you choose a fitted solution; instead, you can ensure the furniture doesn't just fit in the room but that it makes the most of every inch of the space you have too. 
Bespoke designs compliment your interior 
When you have a specific interior style in mind, and you're trying to purchase furniture that fits in with this, you will find that your options are limited. However, no matter whether you would like traditional or contemporary fitted bedroom furniture, it is easily possible when you choose a bespoke option. You can ensure that the furniture perfectly compliments the rest of your interior.  
Fitted furniture is more affordable than people realise 
You can expect furniture to be one of your biggest expenses when refurbishing different rooms in your home and often, people overlook bespoke fitted furniture because they think it will be over their budget. When you get a free design visit from an expert designer, you will be surprised to hear just how affordable this furniture can be. 
Investing in fitted furniture for your home 
All in all, there is no denying that when you're refurbishing any room in your home, it is always worthwhile considering installing bespoke fitted furniture. You can always guarantee that fitted furniture will be able to meet your needs, and ultimately, whether you're contemplating fitted study furniture or fitted bedroom furniture, it is always a brilliant option. 
If you would like to speak to a professional design company about fitted furniture for your home, please don't hesitate to contact us at Ashford Kitchens & Interiors today. Our incredibly skilled and talented team can provide you with a complete design and fully project managed installation service for kitchens, bedrooms and home offices. Using the highest-quality cabinetry from leading British manufacturers, we will be able to create fitted furniture that is perfect for your home. We look forward to assisting you further.