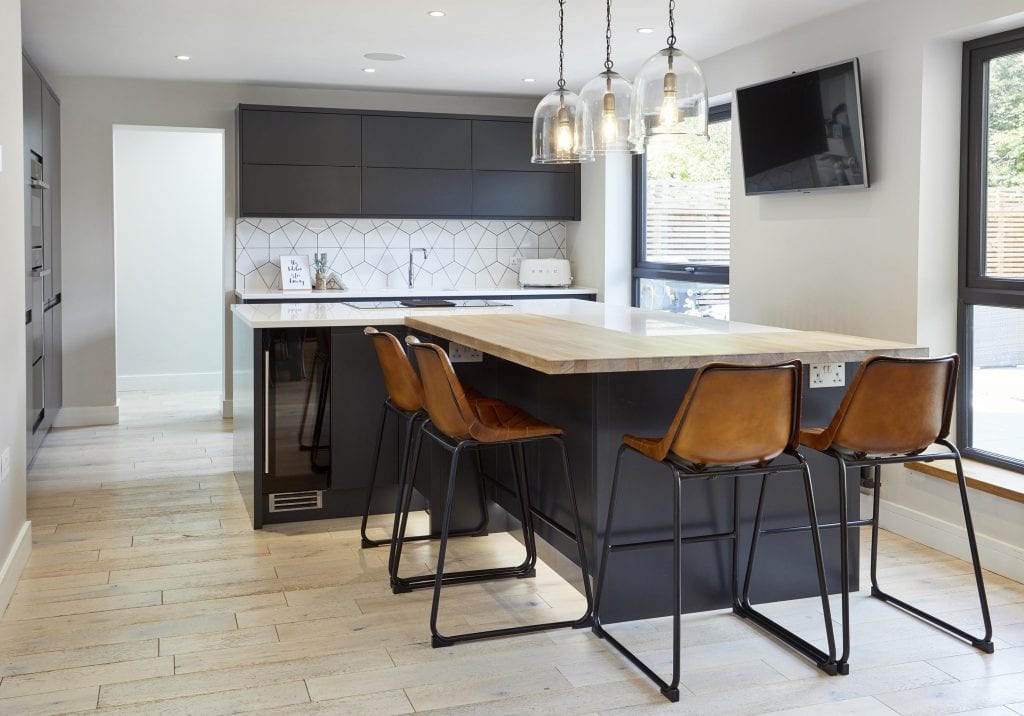 As you're probably well aware, there are so many different design trends for kitchens, and over the years these have changed quite dramatically. Whilst the popular colour schemes and flooring options may differ from decade to decade; there is one kitchen design aspect that has been around for many years now; the kitchen island. You can trace this specific element of design all the way back to the 1950s, and it is fair to say that it has remained incredibly popular for decades.  
The layout of the kitchen is one of the most important things to think about when redesigning this space and when doing so, you should consider whether or not a kitchen island is a trend that you want to get on board with. Whether you're aiming for a modern or traditional kitchen design, there is no denying that a kitchen island is a brilliant addition to the space, and there are many reasons why they are so popular. Find out more about these reasons below.
Provides you with additional convenient storage 
Having an adequate amount of storage space in the kitchen is essential and for many, their kitchen cabinets simply aren't enough. Having a modern or traditional kitchen design with an island will provide you with the additional storage that you need, and it can help you to keep the space clutter-free. Of course, it is incredibly easy to get to anything stored here too. 
Turns your kitchen into a sociable space
A kitchen island can be the focal point in your kitchen and provide you with a space for friends and family to gather. It isn't uncommon for people to include a breakfast bar with stools to their kitchen island, and this can provide you with somewhere to socialise. An island is handy to have when you're cooking for the family or entertaining friends so that you don't have to be alone in the kitchen. 
Reduces your need for other worktop space 
Many homeowners design their kitchen so that they have cabinets and worktops running around the outside of the room, and often, these cover the majority of the wall space. When you have a kitchen island, you will have additional worktop space, and you may be able to reduce the amount you need elsewhere. This can provide you with more space for other kitchen needs. 
They are incredibly versatile in design 
These days, whether you're opting for a modern or traditional kitchen design with an island, you will easily be able to find something that works for your space. In general, kitchen islands are incredibly versatile, and you can usually tailor absolutely everything on the island to meet your requirements. You can guarantee that a kitchen island will never look out of place. 
Adds personality and character to the room 
Not only can the kitchen island itself be eye-catching and full of character, but how you choose to accentuate it can add personality too. It is becoming increasingly popular for homeowners to add statement lighting fixtures above their island or to place accessories, such as vases and flowers, on the worktop. These little things will bring your kitchen to life. 
Creating a modern or traditional kitchen design with an island 
It is easy to see why so many homeowners choose to include a kitchen island in their design, and there is no denying that they are a brilliant addition to any space, no matter what style you have in mind. Of course, as mentioned above, because kitchen islands come in so many different shapes and sizes, it is incredibly easy to find something that will work perfectly with your kitchen design too. 
If you're looking for a company that specialises in bespoke kitchens in Surrey, please visit the Ashford Kitchens & Interiors website today. Our talented and experienced team can provide you with a free no-obligation modern or traditional kitchen design with an island that meets all of your needs and requirements. To speak to us about your dream bespoke kitchen in more detail, don't hesitate to get in touch or visit one of our showrooms and we will happily discuss things with you further.