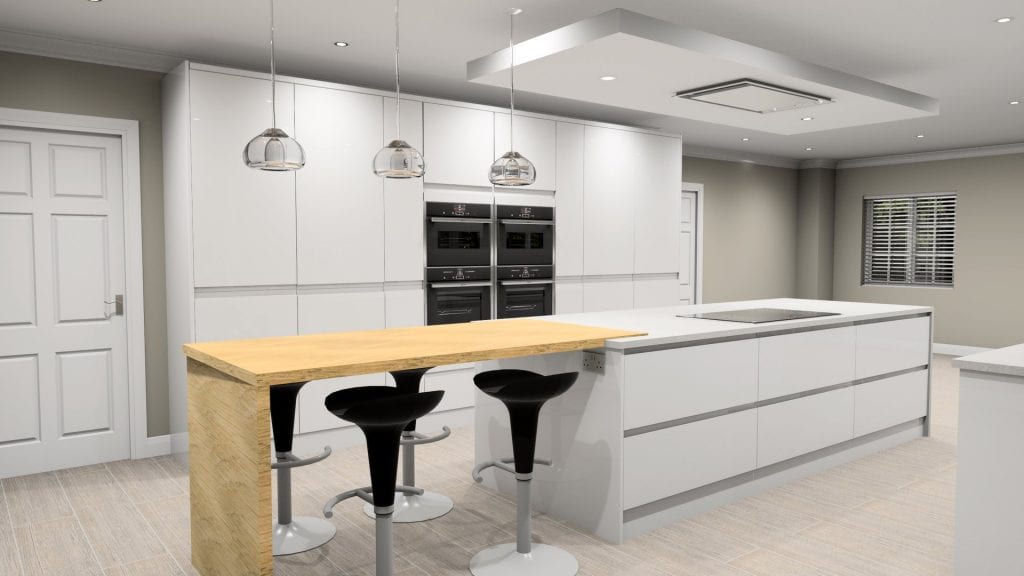 More often than not, it is impossible to find an 'off-the-peg' kitchen that meets all of your needs or requirements. It is likely that whilst some aspects of the kitchen design will be exactly what you'd hoped for, others will be completely wrong and you shouldn't have to compromise. Thankfully, a bespoke kitchen design is the perfect solution for anyone who is struggling to find something that ticks all of their boxes. 
If you've heard of a bespoke kitchen design before but you're not too sure what it actually is, keep reading today. Our team here at Ashford Kitchens & Interiors have put together a short easy to understand guide to what this service is and how it tends to work. As specialists in bespoke kitchens in Farnham Common, and throughout the home counties, you can trust us to cover everything you need to know.
What is a bespoke kitchen design?
As the name suggests, a bespoke kitchen design is a completely unique design that is specifically tailored to meet all of your needs. Every single aspect of the design will be started from a blank canvas and created to perfectly fit your kitchen space whilst ensuring any requirements you have are taken into consideration. 
This really is a brilliant solution when redecorating your kitchen no matter what shape or size the space you have to work with is. The beauty of bespoke kitchen design is that any ideas you have can be put together in a way that works for your home. Of course, there are also so many additional benefits to a bespoke kitchen design.
How does the process work?
Whilst different companies offering services for bespoke kitchens will differ, in general, the majority will follow a similar process. These are the basic steps you can expect to work through when you opt for a bespoke kitchen; 
To get the process started, visit your local kitchen showroom for an initial chat. You can then get a feel for the company and the products that they usually work with. You can then go on to book an appointment for a kitchen designer to visit your home or for kitchens being designed from architect plans the design consultation will take place in the showroom.
Home consultation with a kitchen designer
When the kitchen designer visits your home, they can discuss your ideas, needs and requirements in much more detail. They will also measure your kitchen space and ensure they have everything they need for the next steps. 
Showroom consultation with architect plans
When you meet with the designer in the showroom, they can discuss your requirements in more detail. They will use the measurements given on the plans to help guide you with ideas for what will work best in the space. 
The first design is created 
Next, the designer will create the first draft of your design. They will put all of your ideas into a 3D computer-aided design which will help you visualise what the kitchen design will look like in your space. At this stage, remember that it is only the first design to be put together. 
When you've seen the design, if you're unhappy with anything then adjustments can be made. The bespoke kitchen design will be altered until it is absolutely perfect. You can work with the designer to ensure that all aspects of the design are exactly as you had hoped. 
Once you're happy with your bespoke kitchen design, it will be finalised and you will be provided paperwork that includes the final plans, a detailed summary of your order and a project schedule. The kitchen company will then work on getting everything ready for the next step. 
Your bespoke kitchen is installed 
Your installation will start on the pre-arranged date. The fitting team will take care of the whole process and you won't need to worry about hiring any external contractors to assist. Before you know it, your bespoke kitchen design will be a reality and in your home ready for you to enjoy. 
Creating a bespoke kitchen design 
Hopefully, you'll now know a little more about what a bespoke kitchen design is and how the process generally works when choosing this option for your kitchen. Of course, if this is something you would like to go ahead with, then our team here at Ashford Kitchens & Interiors are more than happy to help. Our incredibly skilled team can provide you with a free, no-obligation kitchen design and planning service. 
Whether you're looking for a company that specialises in bespoke kitchens in High Wycombe, Twickenham or any of the surrounding areas, you can trust that our team here at Ashford Kitchens & Interiors are the best people to contact. We are proud to have completed several thousand installations throughout the local area and you can view some of our previous designs online today. Don't hesitate to get in touch to speak to a member of our team or to book your free design consultation.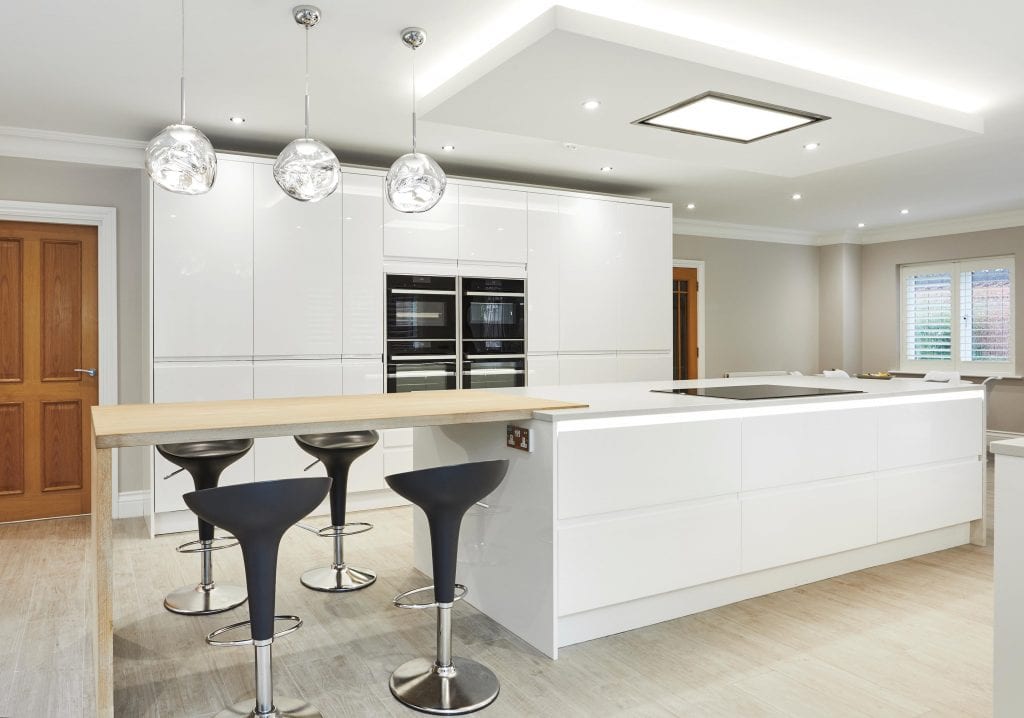 Summary
Article Name
Everything You Need to Know About Bespoke Kitchen Designs
Description
Everything You Need to Know About Bespoke Kitchen Designs – More often than not, it is impossible to find an 'off-the-peg' kitchen that meets all of your needs or requirements
Author
Hannah Start